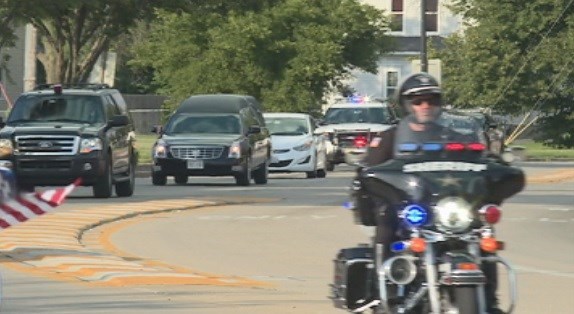 UPDATE (WKOW) — It's a homecoming more than 60 years in the making. The community of Beloit, coming together as they pay tribute to a fallen veteran who is now home.
Firefighters, police officers and other first responders lined the streets along with several residents as a hearse carrying the remains of Airman First Class George Ingram drove slowly down the streets of Beloit.
"It's way long overdue," said veteran Robert Pokorney who brought his family out to pay their respects. "I hope it lets them know that the people care. The community really, truly cares. This community is very supportive of their service members."
In 1952, Ingram was flying to Alaska when his plane crashed. He wouldn't be found until decades later. But now, he's home.
It was a scene veteran Bruce Slagoski described as remarkable.
"To see this, to see him actually come home, it's special. It gives everybody chills just the thought of putting him to rest and get this man home to where he belongs," Slagoski said.
Beloit fire chief Brad Liggett hopes bringing Ingram to his final resting place can bring closure to the family.
"He served honorably with distinction and is now home so the whole family can celebrate his life and his legacy," Liggett said.
An important journey home, not only to his family but to fellow veterans as well.
To read more: http://www.wkow.com/story/32559490/2016/07/28/nearly-65-years-later-air-force-veterans-body-returns-home-for-heros-welcome-in-beloit